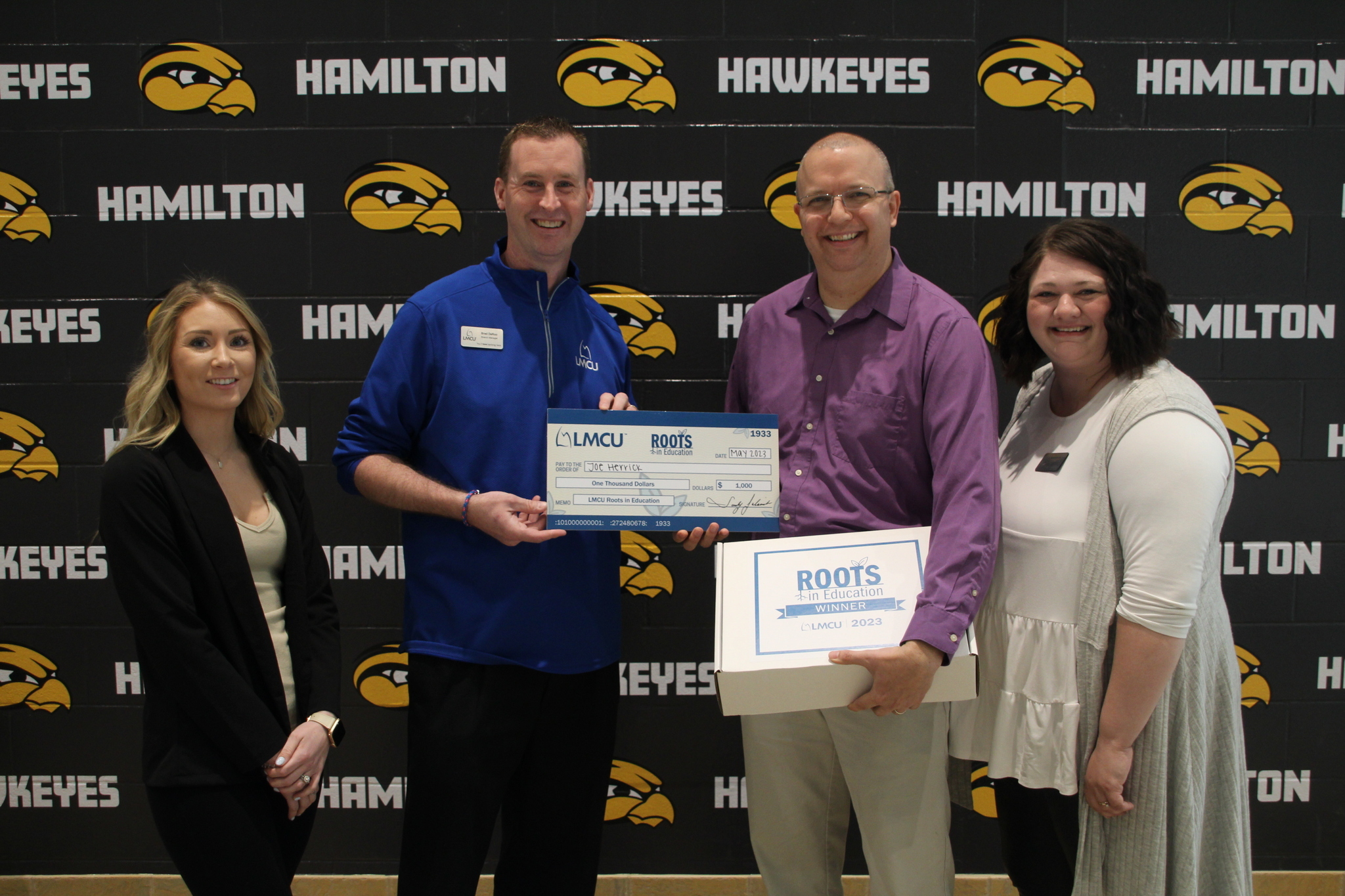 On Monday, May 8, Hamilton High School band teacher Joe Herrick was presented with a Lake Michigan Credit Union Roots in Education grant! The $1,000 award goes to educators who have had a positive impact on their students and school community.
"I am deeply honored to be recognized by Lake Michigan Credit Union for my work in education," Mr. Herrick said. "What we do as educators is so important for our communities and to have an organization like LMCU create something like Roots in Education says a lot about their commitment to the betterment of their community."
The money will be used to purchase new band equipment and for other needs in the program.
"As an educator, the work is so uplifting and rewarding, but it can also be a grind at times. This recognition serves as a reminder that what we do not only impacts students in meaningful ways, but that it is also being seen and supported by those outside of education."
Congratulations to Mr. Herrick!