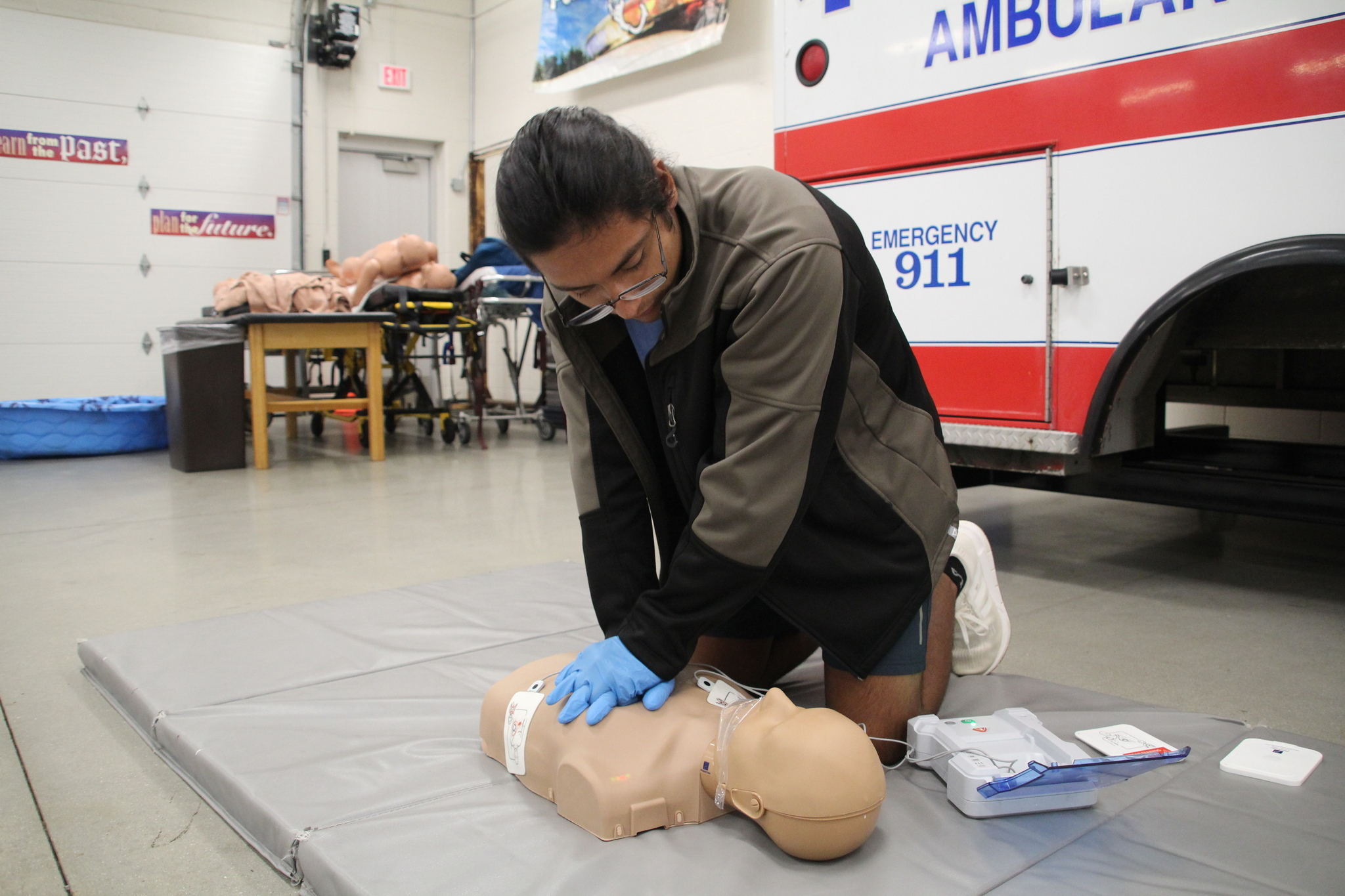 Hamilton High School student Dave Hernandez jumped at the opportunity to attend the Careerline Tech Center in his senior year. As he puts it, Hernandez "just wants to help people," and he's well on his way towards achieving that goal.
This year, Hernandez is enrolled in the Emergency Medical Services class through the Ottawa Area ISD. After the completion of this course, Hernandez can obtain his EMT-B license, putting him well on his way to attending paramedic school some day.
"We've learned hands-only CPR, basic anatomy, skills for taking pulse, and respiration," Hernandez said. "Long-term with this, I'd like to graduate from the CTC with my EMT-B license and find a place that will allow me to attend paramedic school that will lead me into that career."
The partnership between Hamilton Community Schools and the Careerline Tech Center helps provide opportunities in 29 different programs for HHS students.
"I'm very grateful for the opportunity I have to do this," Hernandez smiled.
Way to go, Dave! HHS is proud of you!