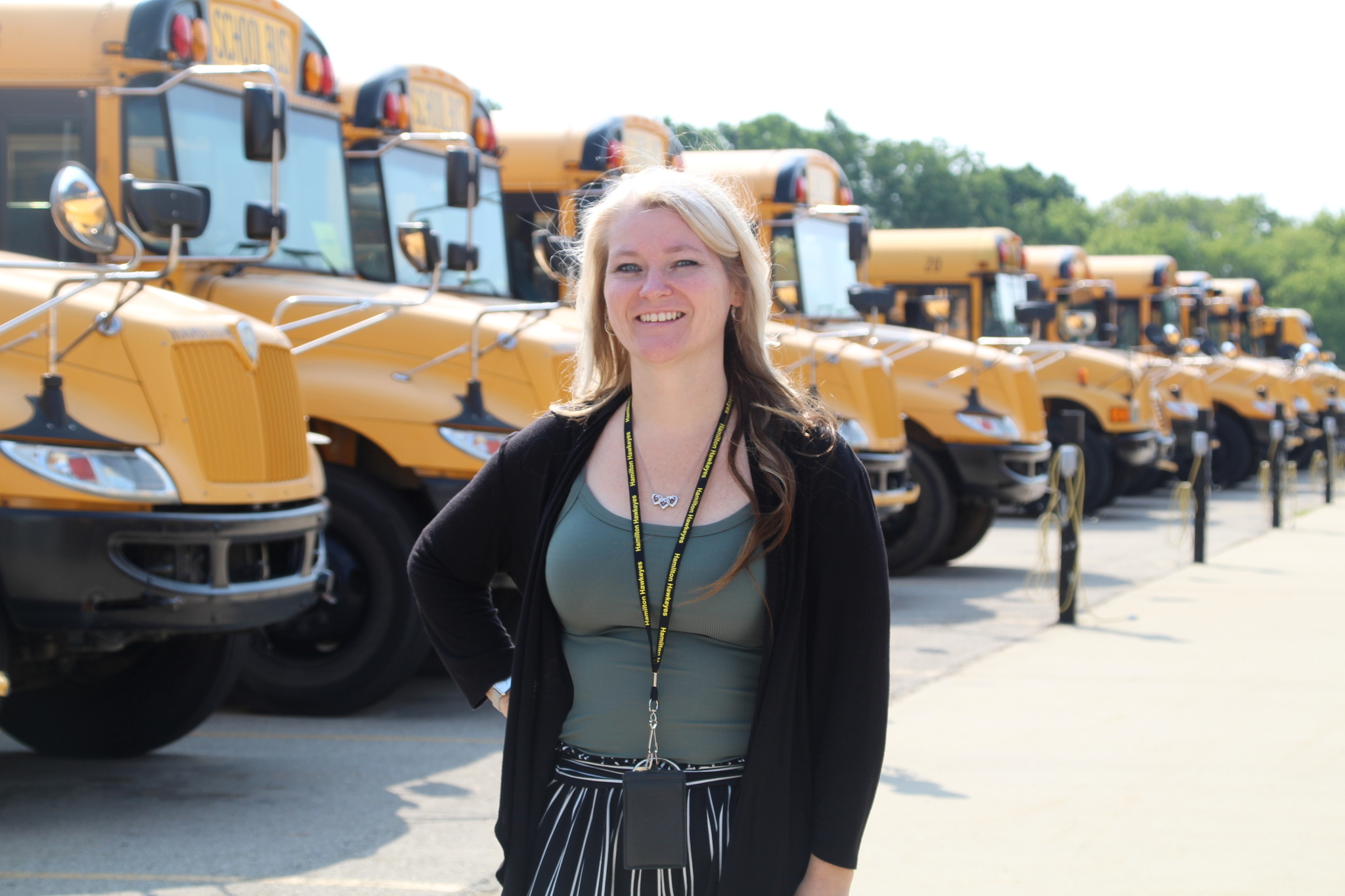 Hamilton Community Schools is very excited to introduce its new Transportation Director, Nicole Ciganik! She comes to Hamilton from Forest Hills Public Schools and has over 20 years of experience. Read up on her biography below!
I am very excited to work with you all at Hamilton Community Schools!
Before joining Hamilton I spent the last 3 years at Forest Hills and prior to that I spent 20 years in Montcalm County between Montcalm ISD and Central Montcalm.
I was born and raised in a small town in Montcalm County. I have 3 adult boys and one grandson. When I'm not at work you can usually find me spending time with my family at the race track, playing poker or enjoying the outdoors in some capacity.
I started my transportation career in 2001 working with special needs as a bus aide. I worked as a one on one while obtaining my credentials to drive. I have spent time in different roles always working to further my career to land where I have today. I have been a driver, a trainer, a mentor, a behavioral coach, Certified Restorative Practice Trainer, PBIS Committee Member, CPI Trainer, dispatcher, router, automotive knowledge and experience, supervisor and just recently finished my courses to become a Certified Transportation Director.
The last two years I have spent my time covering the role of our director who was out on medical and I led our team to 2nd in the region at the Bus Roadeo, and just this past week we accepted the Judy Brouley Perseverance in Action Award as a team. I have also been highlighted in the School Transportation News Magazine as a Rising Star.
I pride myself in TEAM work, Student Safety and Pupil Transportation. I am an active member of MAPT, serving as your region alternate representative.
I have created a parent group within the community to help acknowledge, recognize and celebrate the drivers with monthly celebrations and end of year recognition banquets. In which I would love to do the same here within the Hamilton Community.
I am really excited to join the Hawkeyes and bring my experience to the team and Hamilton Community. I am looking forward to meeting all of you and seeing where it takes us. Thank you for the opportunity to serve in this role alongside all of you.