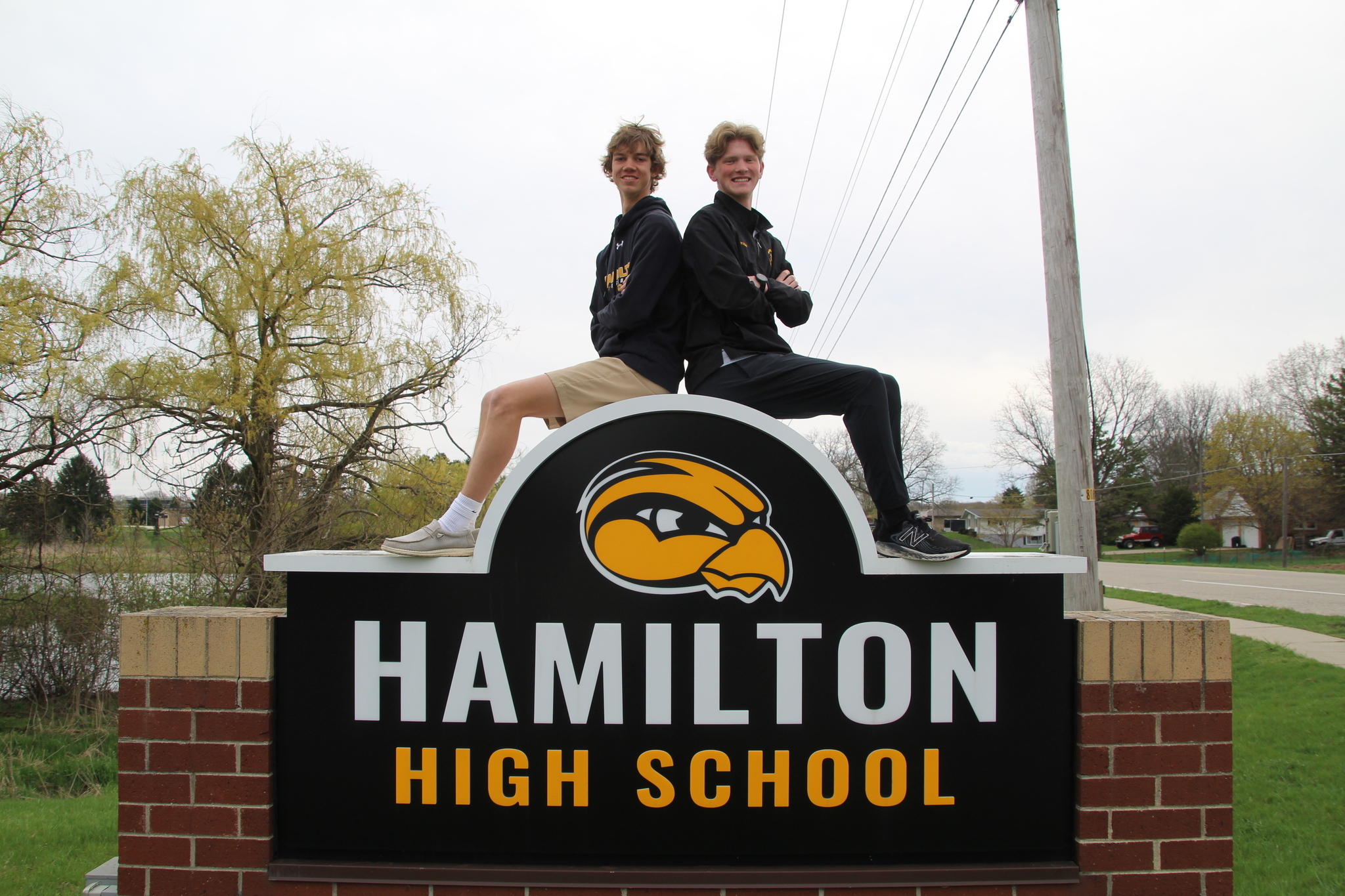 It hasn't been an easy journey to navigate for the Class of 2023 at Hamilton High School. While faced with adversity throughout their high school experience, they've persevered and have managed to thrive at HHS.
There are no better examples of perseverance than seniors Mason Blauwkamp and Max Van Huis, who have been exemplary in not only academics, but outside of the classroom as well.
This month, Mason was named the valedictorian of the Class of 2023 while Max was announced as the salutatorian. Both students have been highly involved in school activities throughout their four years at HHS.
Blauwkamp has played baseball and tennis all four years at Hamilton High School and has also been on the quiz bowl team and a part of the National Honor Society.
"I definitely stayed up late some nights doing homework and studying after games or matches, but you have to decide what's important," Blauwkamp explained. "If school truly matters to you, you have to find a way to juggle and sports are important too, so you have to find time to get both of them in."
As for Van Huis, his four years at Hamilton High School have been filled with trips to state championships. Max has been involved in track and cross country all four years, including as a captain, with both teams appearing in a team state final. Beyond that, he has been a part of quiz bowl and helped lead the team to a recent trip to the state finals and was a part of band during his freshman year.
"It has been a lot of late nights, especially the past two years. You really have to focus on one thing at a time, it's a lot of trying to sleep on the way to meets so that I could stay up later afterwards at night to do homework and study," Max added.
With graduation on May 25, Van Huis says the feeling is starting to set in.
"It's right there and it's hard to imagine that we're about to take the next step into the unknown but I'm excited for what's to come for all of us in our class," he smiled.
Blauwkamp says it will be the comradery and friendships that he will take away from the Class of 2023.
"I feel like we're a really connected class, we have a lot of fun together and everyone interacts with each other, we don't really have a big amount of cliques. We all talk to each other and have a good time and we were all able to go through this unified and together."