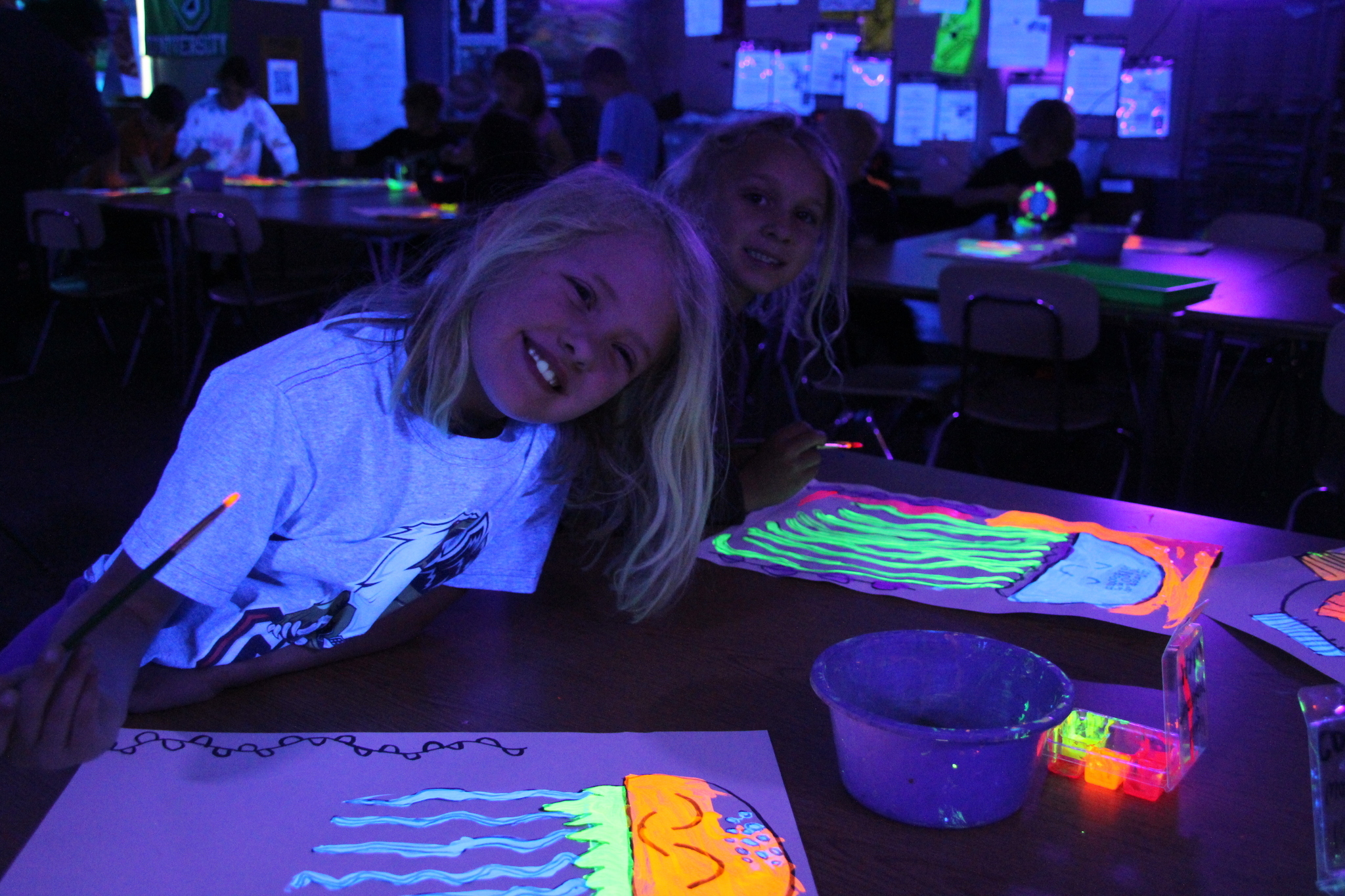 Hamilton Elementary and Sandyview Elementary art teacher Mrs. Katie Dumouchelle has been teaching for 17 years with the past seven years being in Hamilton. Despite all of the different lessons and fun over the years in her classes, she is trying something for the first time.
Mrs. Dumouchelle has introduced flourescent paint to her students as they paired the STEM lesson on bioluminescents in STEM class.
"This was inspired after a conversation with our STEM teacher Mrs. Grossman who is doing a lesson on bioluminescents and I said 'I can get behind that, that'll be awesome,'" said Dumouchelle.
As soon as the lights switch off in the classroom and the black light kicks on, the 'ooing' and 'awing' begins for the students.
"This has been a big hit, this time of year we've drawn and painted all year long so this is a way to give them something different and it's a great way to tie in STEM and science," Dumouchelle added. "This will definitely be something we do again."