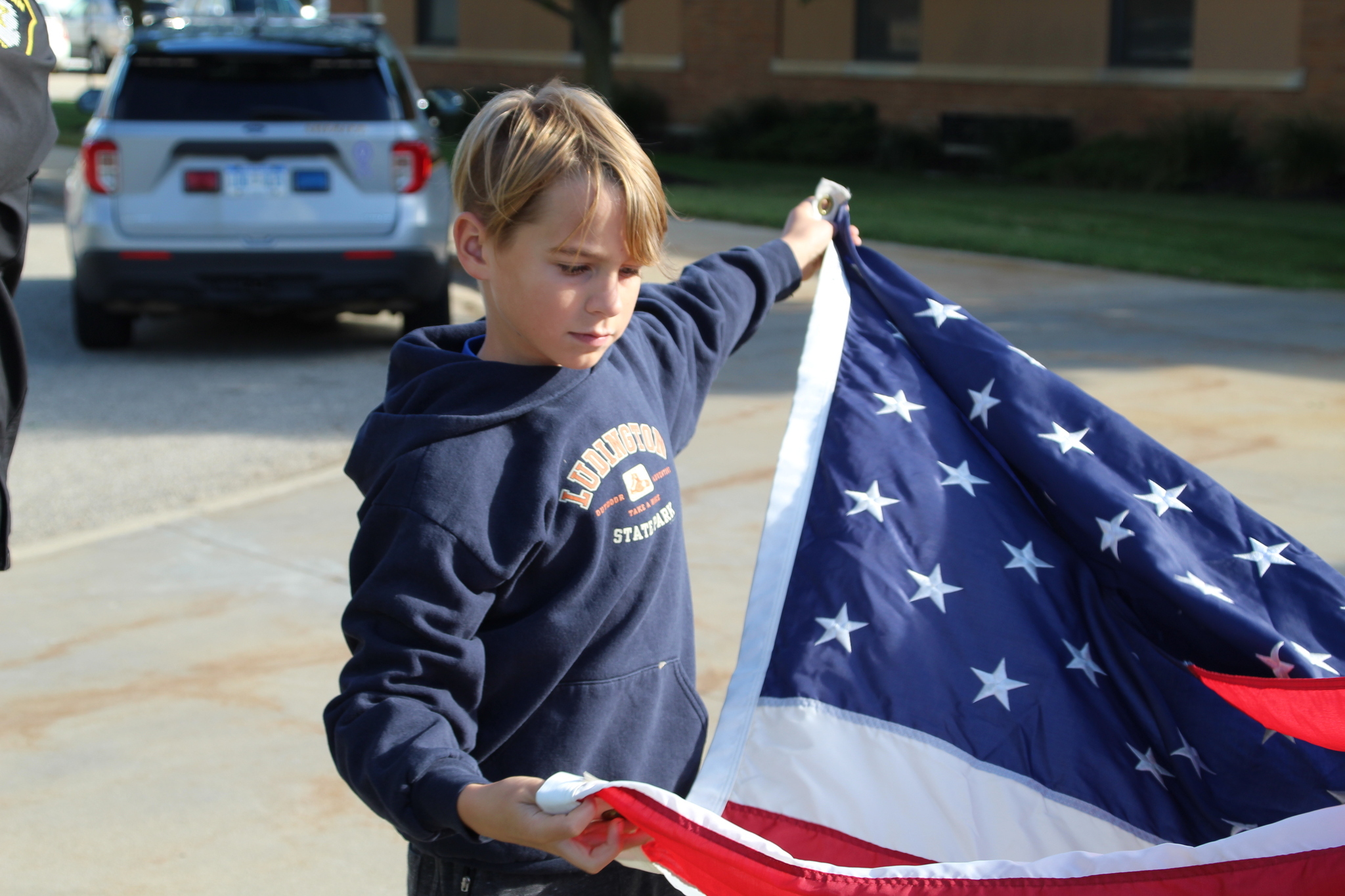 On Wednesday, September 28, Allegan County Officer Joe Knapp made a visit to Bentheim Elementary to teach their students about the American Flag.
Knapp, who is also an Air Force Veteran, taught the students how to raise, lower, and fold the flag but also about its importance.
The students will now be responsible for raising and lowering the flag at the start and end of every school day.
Enjoy photos from Officer Knapp's visit below!