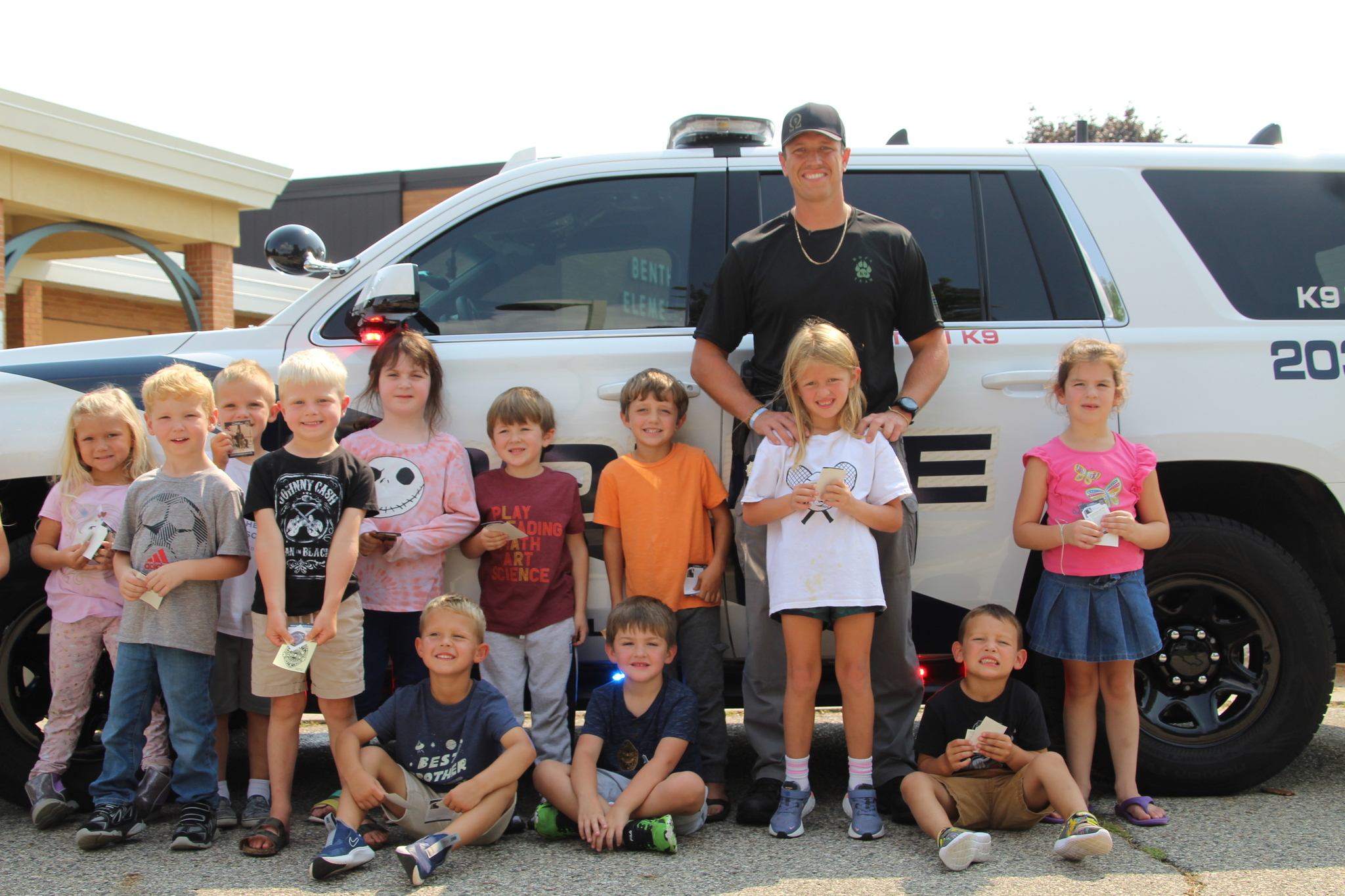 Bentheim Elementary principal, Jared Randall is focusing on exposing his students to real life, hands-on learning. Wednesday was another example of that as Holland Police K9 Officer John Rathjen and his partner, Flynn visited the young fivers and first grade classes.
Officer Rathjen and Flynn performed several demonstrations and showed students what K9s can be used for.
"We come to schools so that kids can see police officers, learn about the jobs and get an understanding of what we do and the tasks that K9s do," said Officer Rathjen.
Flynn, a nine-year-old german shepherd, has been with Officer Rathjen and his family since 2018.
"This is something that the kids can go home and talk to their parents about, it's a cool experience for the kids and we just try to make it a joyous experience," he added.
The students were also able to sit in the police cruiser and received sticker badges.
"We strive to capitalize on any opportunity to expose our Bentheim students to real life, hands-on learning," said principal Jared Randall. "K9 Officer John Rathjen and Flynn not only gave our students a memorable experience, but showed them first hand what communication looks like in the real world and exposed them to a career they can aspire towards."
Officer Rathjen is also a Bentheim Elementary parent.
"Bentheim Elementary and Hamilton Community Schools greatly appreciate community members like John who send their children to our schools and support our community while protecting our neighborhoods," Randall added.
Click here for the full video of their visit!