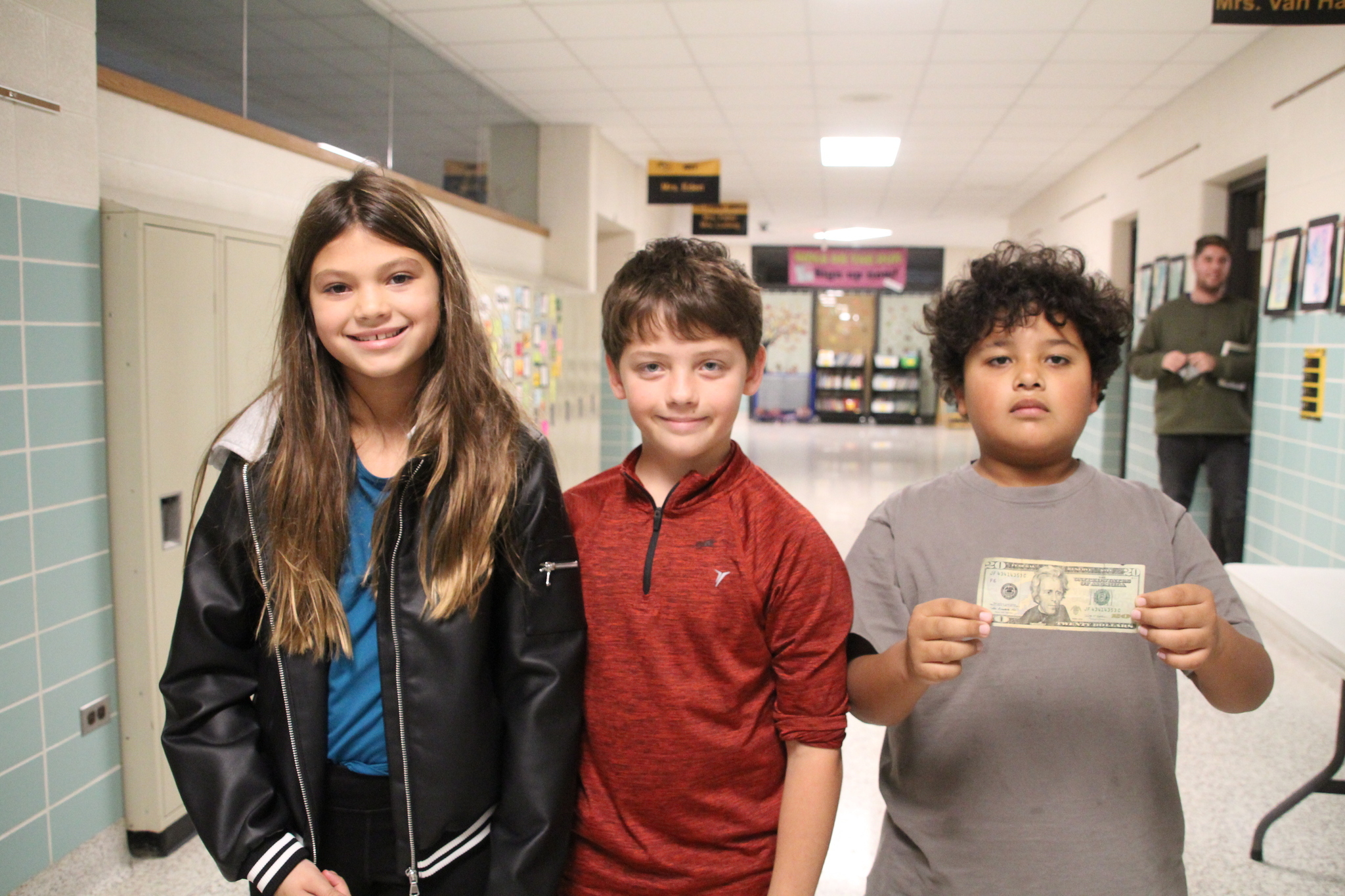 It was a roller coaster of a morning for Blue Star Elementary 4th grader Anibal. After getting off of the bus and into the classroom, one of his classmates had asked if he had lost a 20-dollar bill. After original saying no, Anibal decided to go check his backpack to make sure he still had his money his mother had given him.
That's when it set in - the money was gone, and panic immediately set in. Meanwhile, his classmates Elijah Pennington and Mia Cooper were off of the bus and walking down the hallway when they came across the money on the ground.
Elijah says he picked it up, brought it to the school office and notified secretary Mrs. Deb Scholten where they had found it.
Minutes later, Anibal's tears turned to relief when he found out his money was returned. It's a simple act of doing the right thing by Elijah and Mia, but one that went a long way for their friend, Anibal.
"This just shows that they are kind-hearted and caring about other people and their belongings," Anibal said.
Fittingly enough, Blue Star Elementary had just held a school-wide assembly on 'Integrity' and what it means to do the right thing. Elijah and Mia said those words and examples from their teachers helped remind them of the right thing to do on Monday morning.
"Some teachers told us stories about how they showed integrity," Elijah said. "Today, Mia and I showed integrity by returning the money."
Way to lead by example, Elijah and Mia!