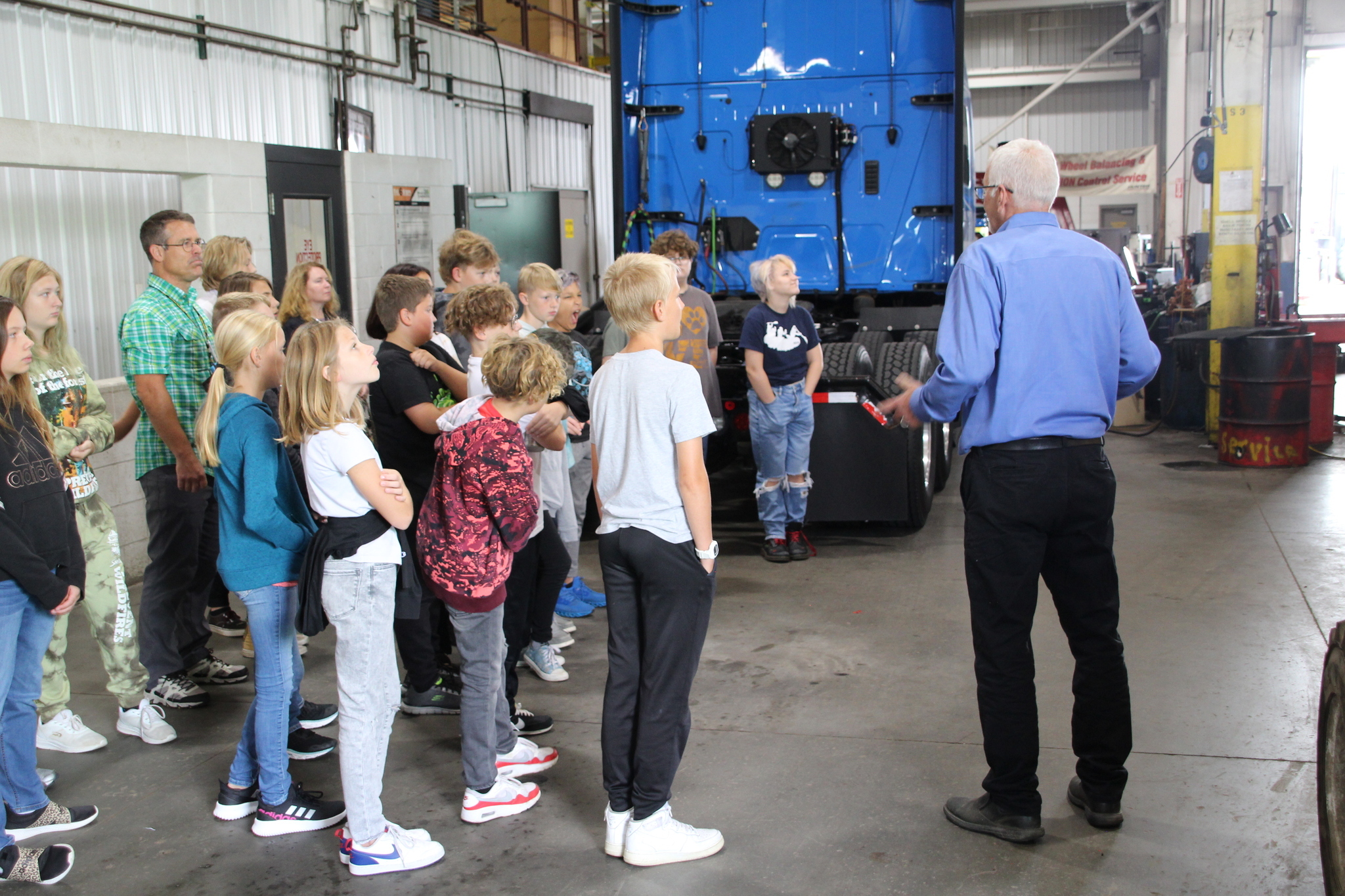 Over the past two days, Hamilton Community Schools sixth grade classes have been around the local community touring businesses as part of Work Based Learning.
Mr. Luhmann's sixth grade class took a visit to K&R Truck Sales on Monday, Sept. 12 to get an introduction to the high wage, high demand career pathway of business.
K&R Truck Sales owner and Dealer Principal, Ed Rietman took students through the warehouse, garage, and much more during the tour while also explaining to students what the company looks for when hiring.
"All sixth graders will be doing a PBL (Project Based Learning) project with a business starting in January," said Work Based Learning/Experiential Learning Coordinator, Ashley Meyer. "The introductory visits like this one are to spark student interest and get students thinking about all of the facets that make up a business."
Meanwhile, Ms. Lillmars' sixth grade class took a field trip to Holland Board of Public Works on Tuesday, Sept. 13 to learn more about their commitment to electric, water, wastewater treatment, and more in the local community.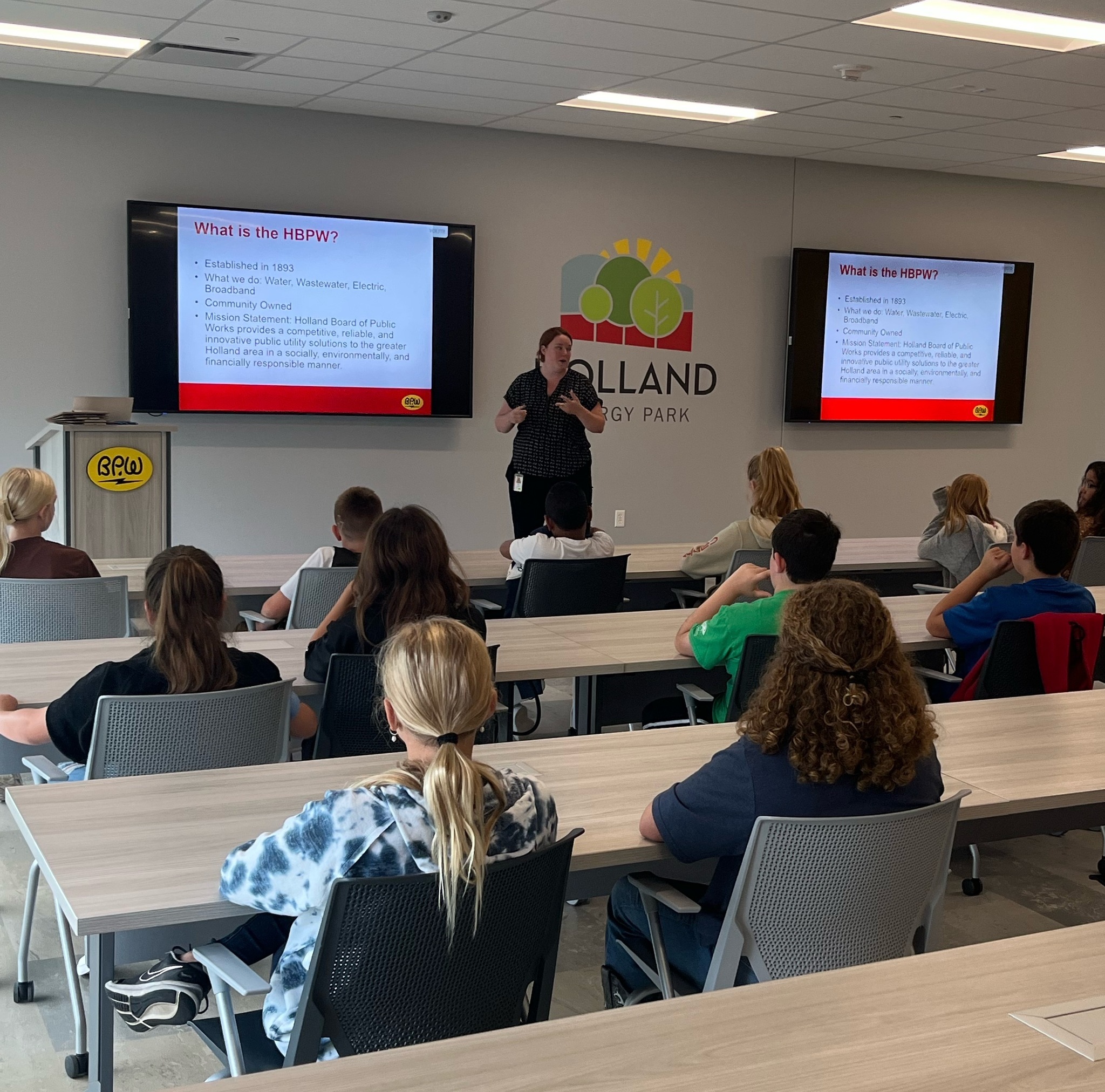 Hamilton Community Schools is committed to Work Based Learning to allow all students to become aware of various careers and explore them at a deeper level.