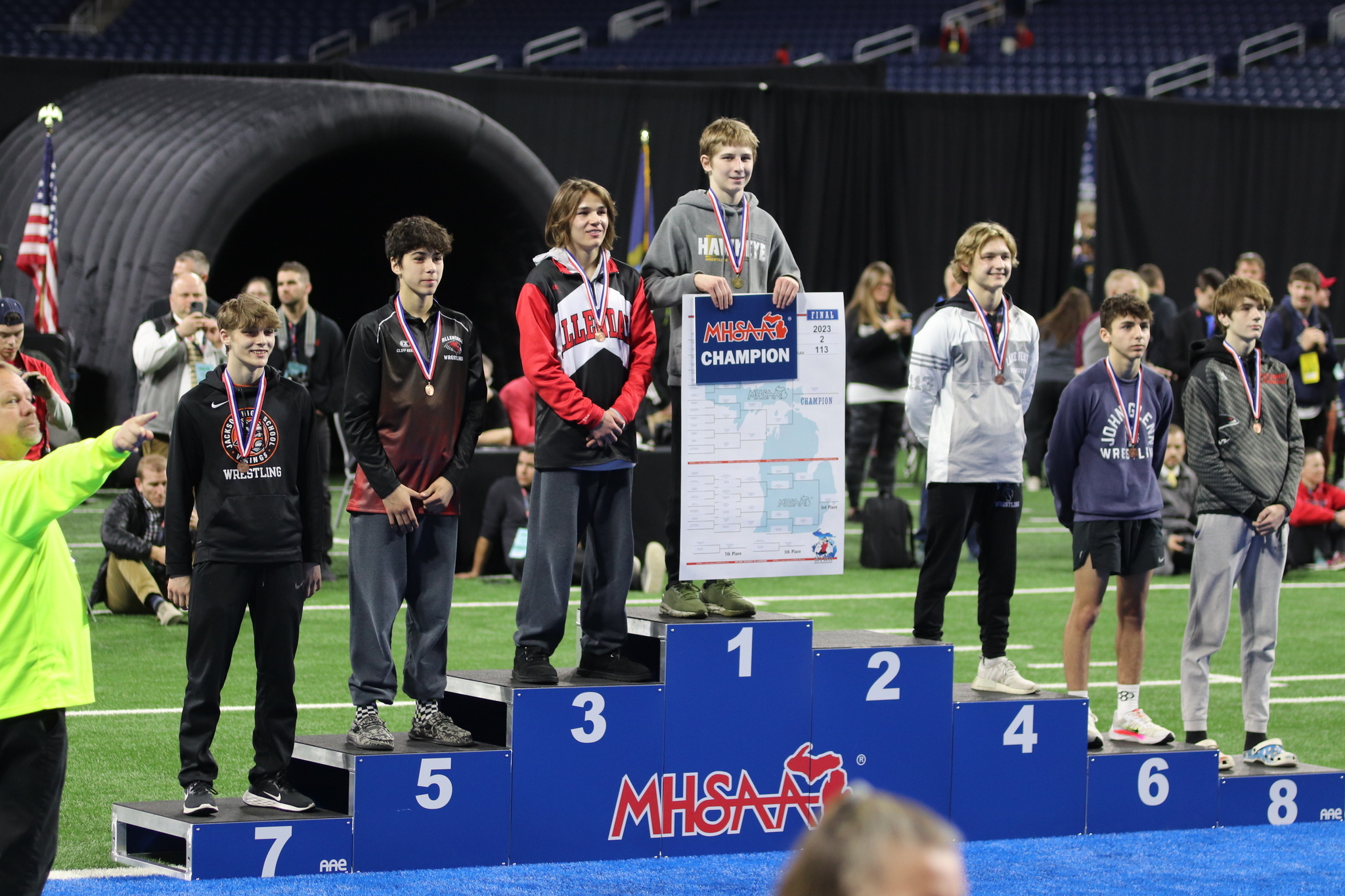 Hamilton High School sophomore Malachi Kapenga added his name to the state and school history books on Saturday, March 4, winning the Division 2 113-pound state wrestling championship at Ford Field.
Kapenga becomes the first Hawkeye to win a state championship since his uncle Andy Cook in 2002.
"I knew it was possible, I knew I'd have to get a lot better throughout the year and put in the work," Kapenga said on Monday.
It wouldn't be easy. In the state championship, Kapenga trailed by one point before tying the match 4-4 in the final seconds, sending it to overtime.
"He gave me the point and in overtime, I was like 'Okay, I'm still in this, I can still win it,'" he smiled. "I just made sure I stayed calm and was smart. When he took a bad shot and I got the points, I couldn't believe it."
The Hamilton crowd rose to its feet as Kapenga was declared the winner, jogging off the mat into the arms of his coaches, including Andy Cook.
"It felt really good, there was a huge crowd there for Hamilton and other schools. Being in the finals was cool but winning it was awesome because everyone saw it happen. Now, everyone knows that one Hamilton kid that won the title," he added.