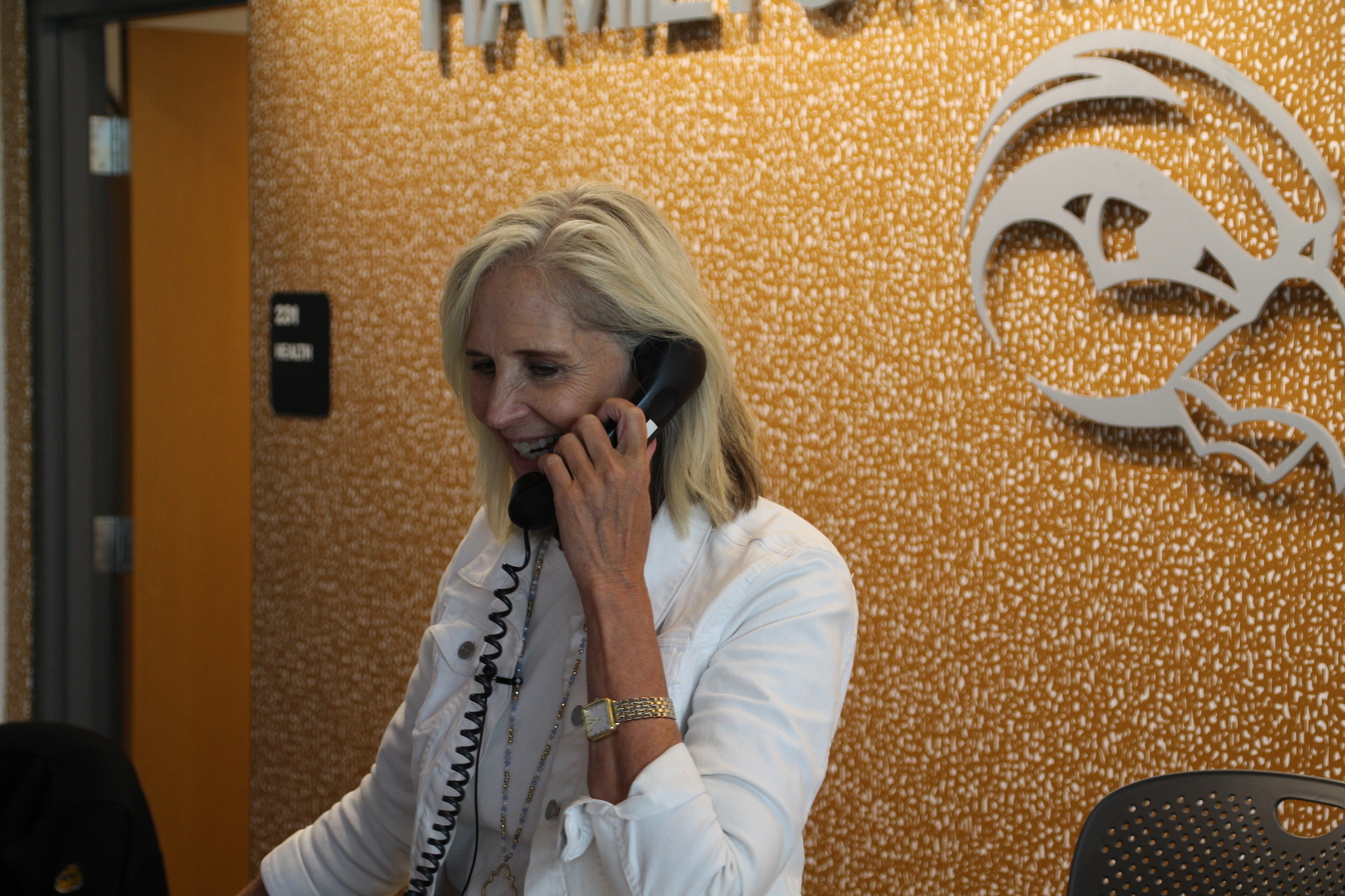 Watch Ms. Yonker's full staff spotlight by clicking here.
Ms. Connie Yonker has been dedicating her life to the students, staff, and community of Hamilton Community Schools for the past 25 years.
"My favorite part of the jobs is the students," said Ms. Yonker, "I love their personalities and watching them grow and being able to help them, that's the reason I come back every year."
The first thing you'll notice about her is her infectious smile and positive personality.
"In this role, you have to let things roll off your back and take everything with humor," she chuckled, "I think I take everything with humor, that's why I think I'm doing okay in this role."
The Hamilton Community means so much for Ms. Yonker, who has planted her roots here.
"I live here, graduated from here, my children graduated from here, so it's pretty much in my blood," she added, "I love everything about it, the community, the school, the staff, just everything about Hamilton."