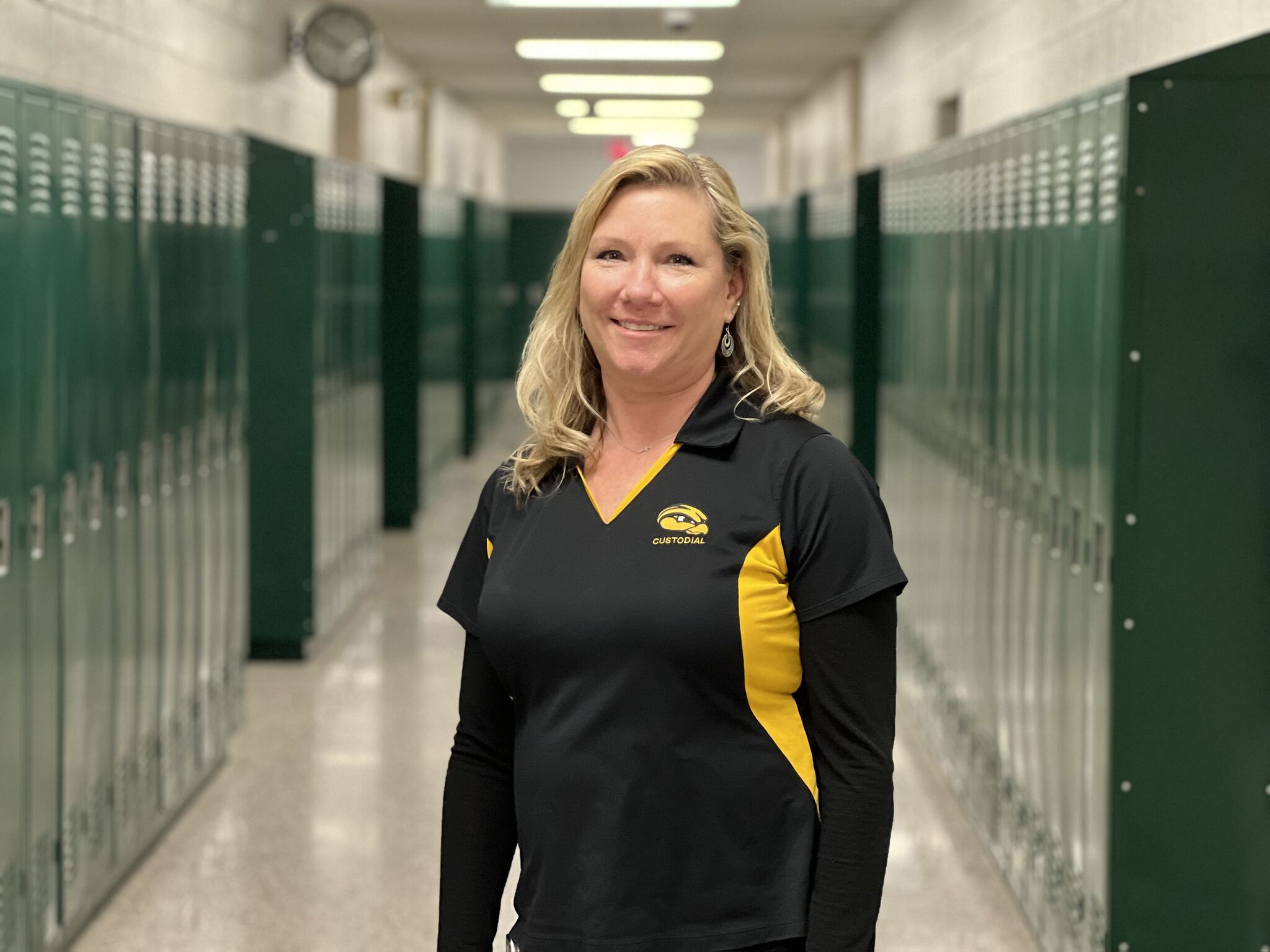 Anyone who knows Cindy VanGoor knows how dedicated she is. For 17 years now, Cindy has worked a number of shifts in the Hamilton custodial department and has since taken charge of the master custodian role.
Every day, Cindy is all over our district filling the needs of our buildings and ensuring they are well kept and clean.
"I am in charge of getting subs when someone is out sick or on vacation or anything and if I can't get a sub, I have to cover it," she explained. "I'm just a busy type of person, the busier I am, the happier I am, I can juggle well and get along with people, the staff here is just amazing."
As a parent of Hamilton graduates, she says the community has captured her heart.
"My kids all went to Hamilton and it was an easy pick for me to start in the evening roles here. As my kids got older, I started to pick up more. The Hamilton Community is just amazing, it's all about the people."