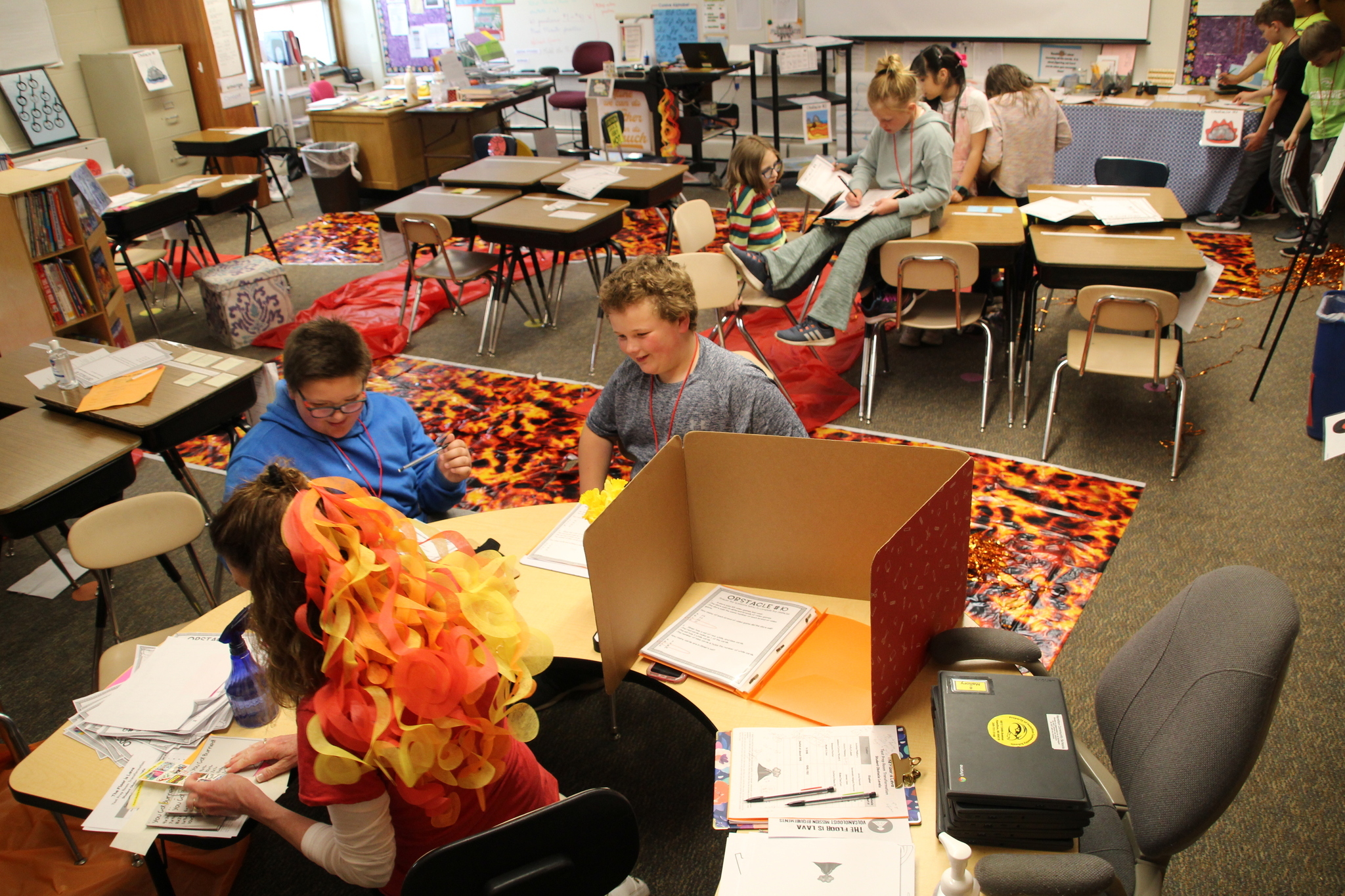 The M-STEP (Michigan Student Test of Educational Progress) can be a stressful time for students from third grade through eleventh grade.
However, at Sandyview Elementary, students are well prepared, many without even realizing it. While they've been working hard to get ready, Mrs. Custer and Mrs. Glupker ensured they had fun as well. On Wednesday, April 19, the classes came together for 'The Floor is Lava' which allowed third graders to partner with fourth graders and solve obstacles together.
"The third and fourth graders are working in pairs and doing a test prep, which they're not aware of, in math and ELA skills," Mrs. Custer said. "They are using a classroom transformation we call it, the goal is to go to different obstacles and answer review questions without getting burned as we say."
And it's difficult not to end up burned when the floor has lava all over it! The students would use chairs, desks, 'rocks', and other items to get to their different obstacles.
"I touched the lava so I got burned and got this piece of paper with multiplication and stuff on it, so I have to figure it out," said Sandyview third grader Wyatt.
It's a fun way to help learning stick just one week before the M-STEP test begins for these students.
"Number one, we hope they're having fun," Custer said on her goals for the day. "We have given them third and fourth grade end of the year questions that they should be able to answer as well as ELA comprehension of literature. Pairing a third grader with a fourth grader on every team, we're hoping the fourth graders can help the third graders on some things they may not yet be strong on and even some third graders helping some fourth graders on things they may have forgotten."