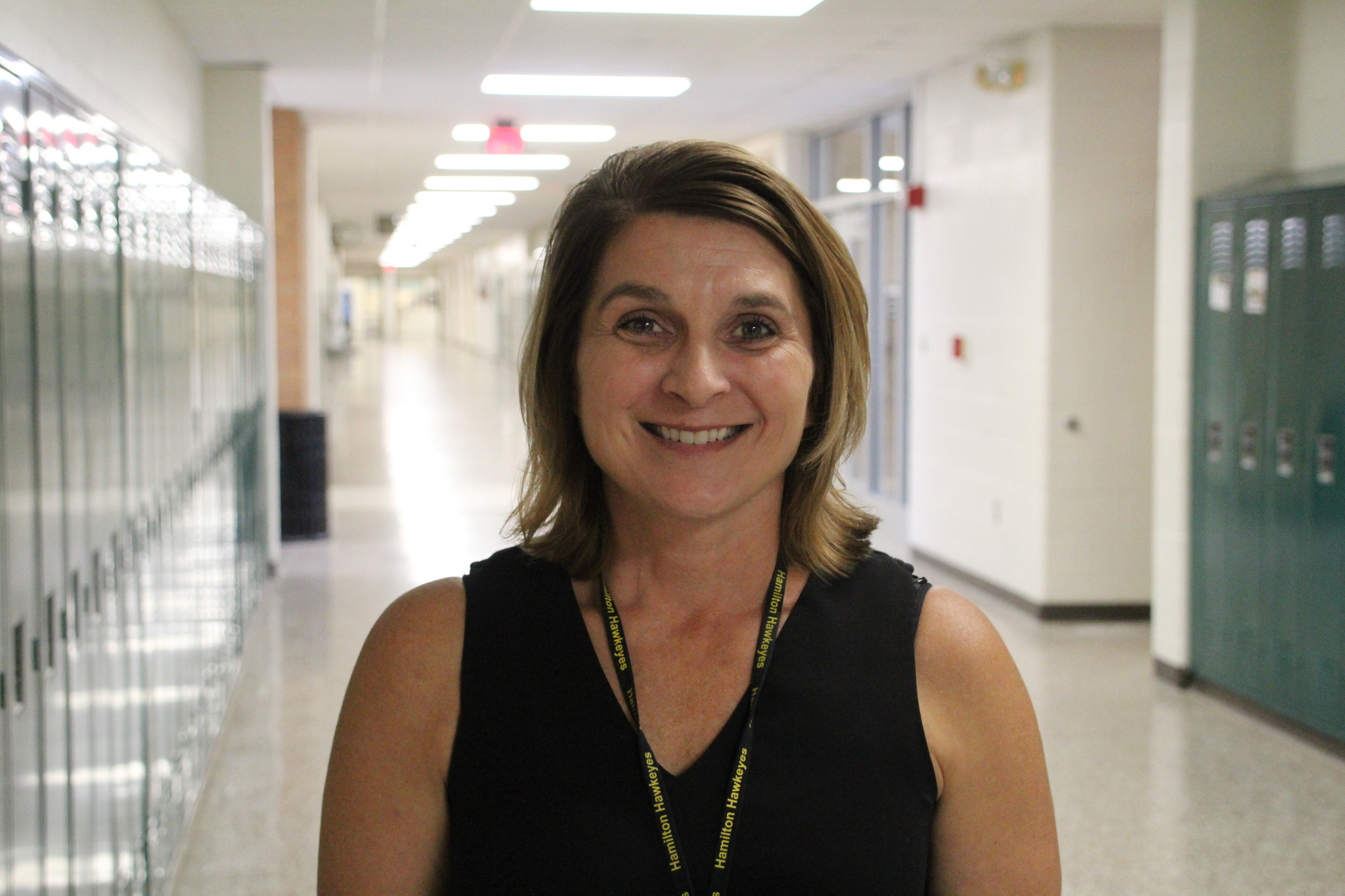 Growing up in Seattle, Washington, Jacque Drenton never expected to be 2,218 miles away in Hamilton, Michigan. That is until she met her future husband on a cruise, as she explains.
Fast forward a few years and Drenton ended up right here in Hamilton working for our district. Now 22 years in to her teaching career, the 5th grade teacher says she's right where she wants to be.
"I came out to Michigan to teach and I love it," she smiled, "I started at Bentheim Elementary and have loved every year that I've been here and want to keep coming back every year to see the students and parents."
While she admits she does miss the mountains out west, everything else is fairly similar Drenton explains.
"I love the close-knit community and the support we get from the parents every year and every day when we need it, it's a great feeling."
Drenton has outstanding energy, compassion, and respect towards her students but she also has high expectations for all of her Hawkeyes.
"I think that I make sure kids are meeting expectations so that they know what the rules are but they are also part of that rule making so they get to see and set a standard for themselves in the classroom," Drenton explained.
Over her two-plus decades of teaching, Drenton has grown a lot and has "added tools to her toolbag," as she explains and knowing how to help each individual student but also her colleagues. Now as a veteran teacher, she has served a big role as a mentor for new educators in our district.
"I have had other opportunities to teach in districts closer to my home but I love it here, I don't want to leave. I love my colleagues that I work with and we're in a good place as 5th grade teachers working together and know what we're doing together as a team."