Students of the Month
Students of the Month
Candidates are nominated by a high school staff member. Once the list of nominees is compiled, the winners are selected by a vote from the complete high school staff.
FRESHMAN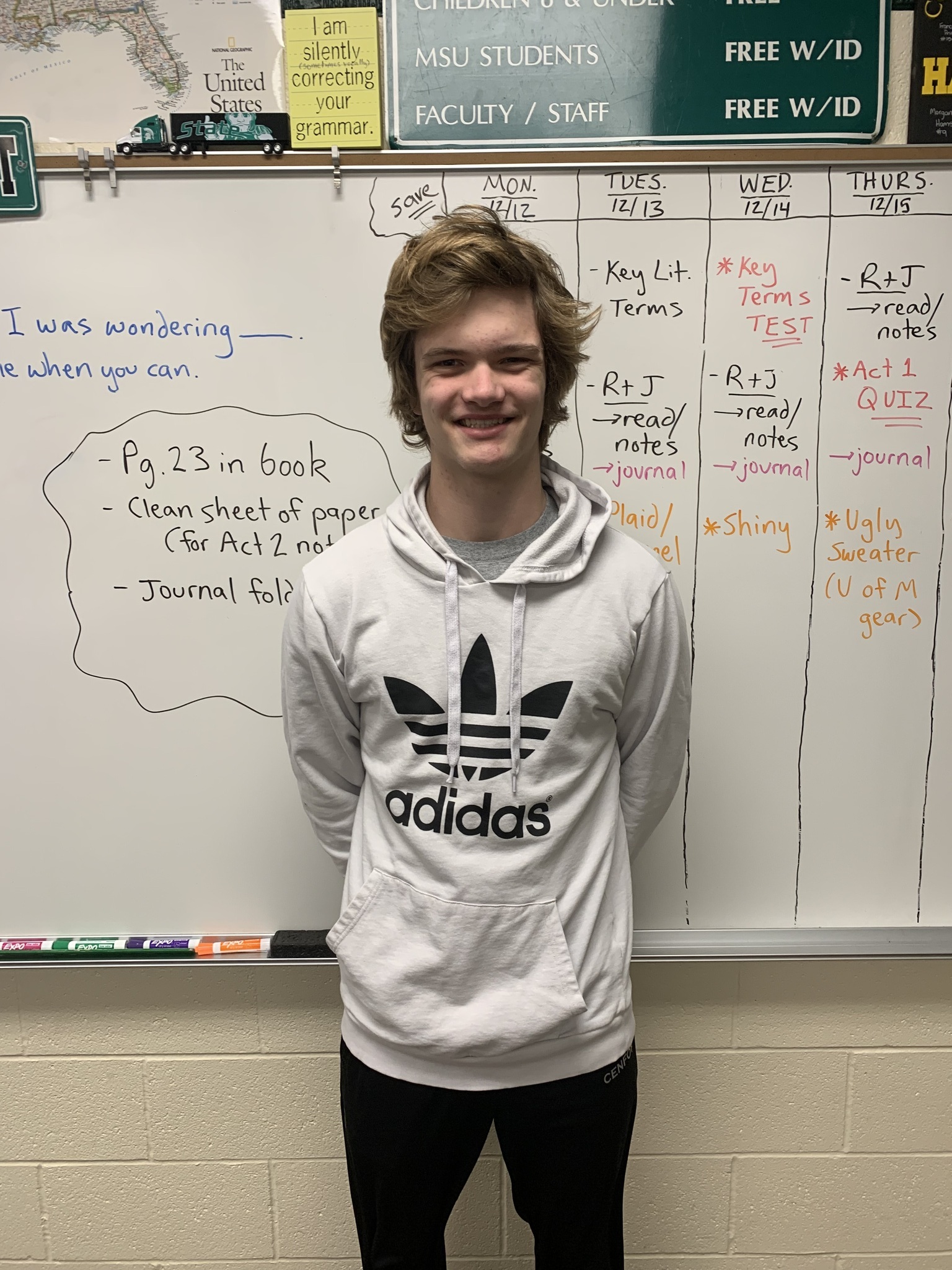 Daniel Grabinski--
"Daniel has been such a leader in the classroom. Whether it's in how he critically thinks about each problem/task set before him or in how he balances being focused and sociable, I can count on him to display what it looks like to approach class well."
SOPHOMORE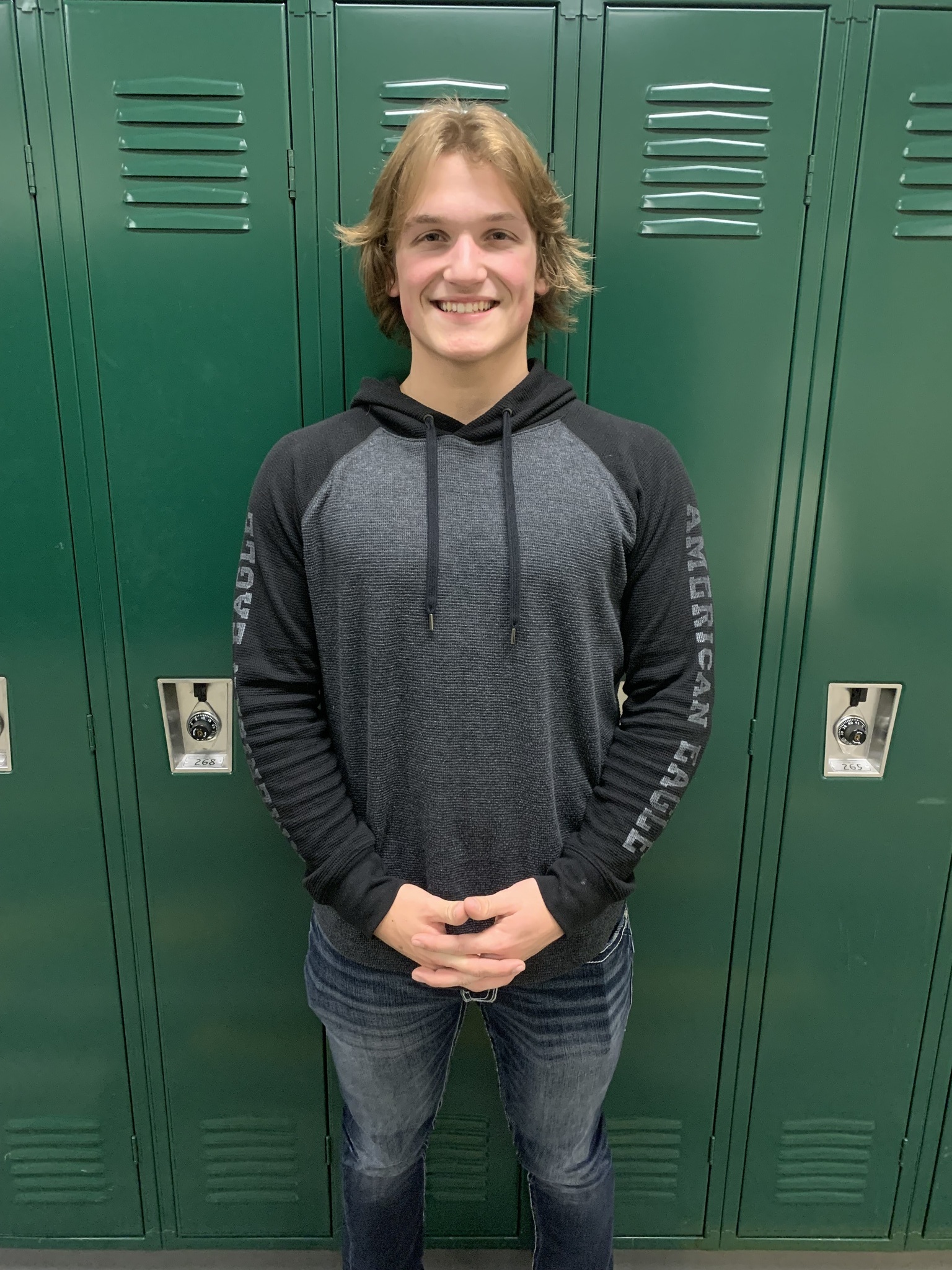 Zach Lubbers--
"Zach has been a consistent and growth-oriented student all year. He was open about the fact that he wanted to do better than he did last year, and he has knocked it out of the park this year. He is not only uncommonly kind to his classmates and teachers, but hard working and humble as well. I wish all the sophomores (heck, every student in the school :D) could take a class led by Zach on how to be a laid-back leader!"
JUNIOR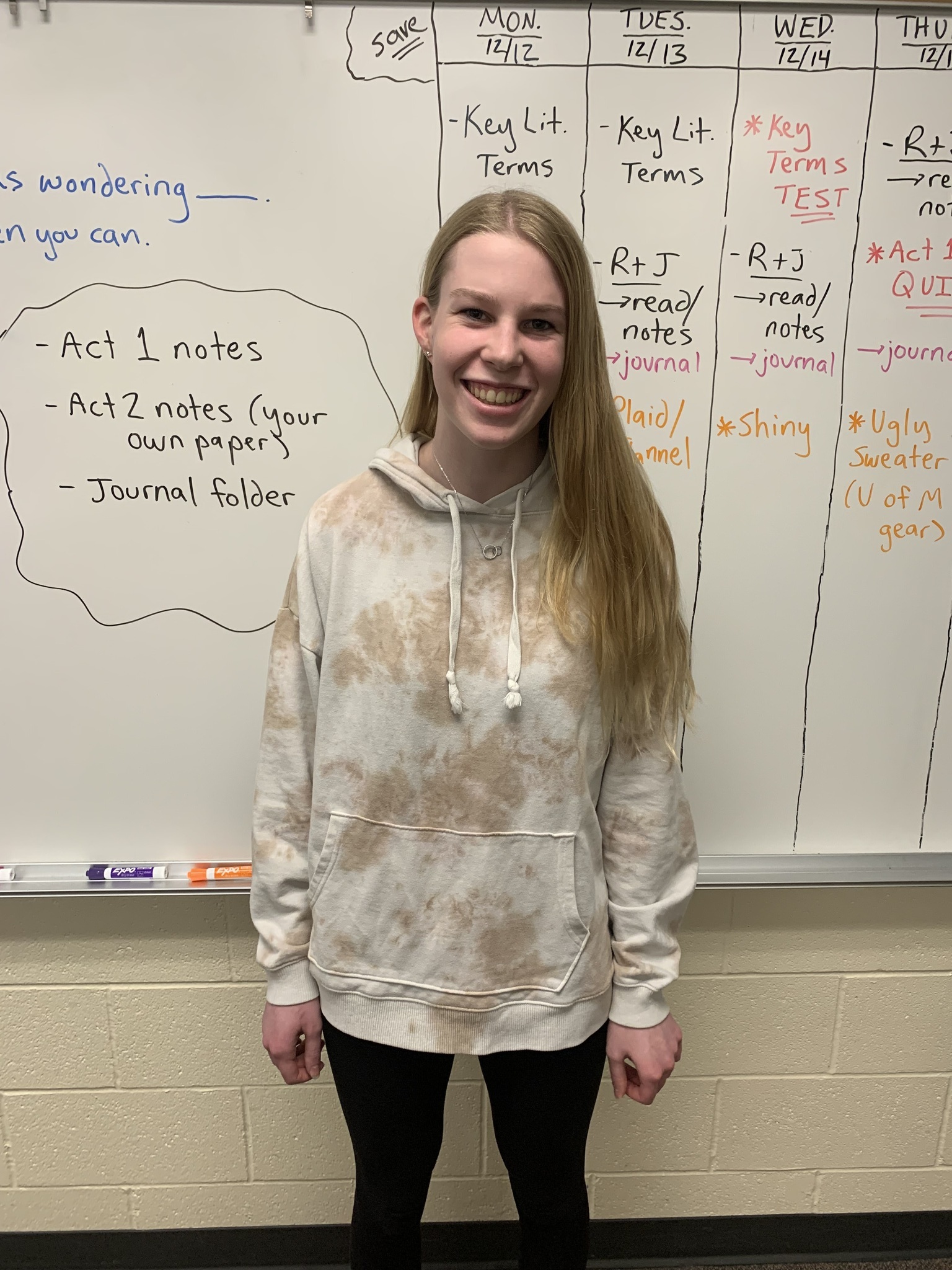 Caia Andrews--
"Caia is a really hard worker who is eager to ask questions so she can understand and to answer questions so others can understand. She really embodies what it means to be a great classmate and is a great role model for what it takes to be successful in a class that you find challenging. So thankful for her leadership in this way!"
SENIOR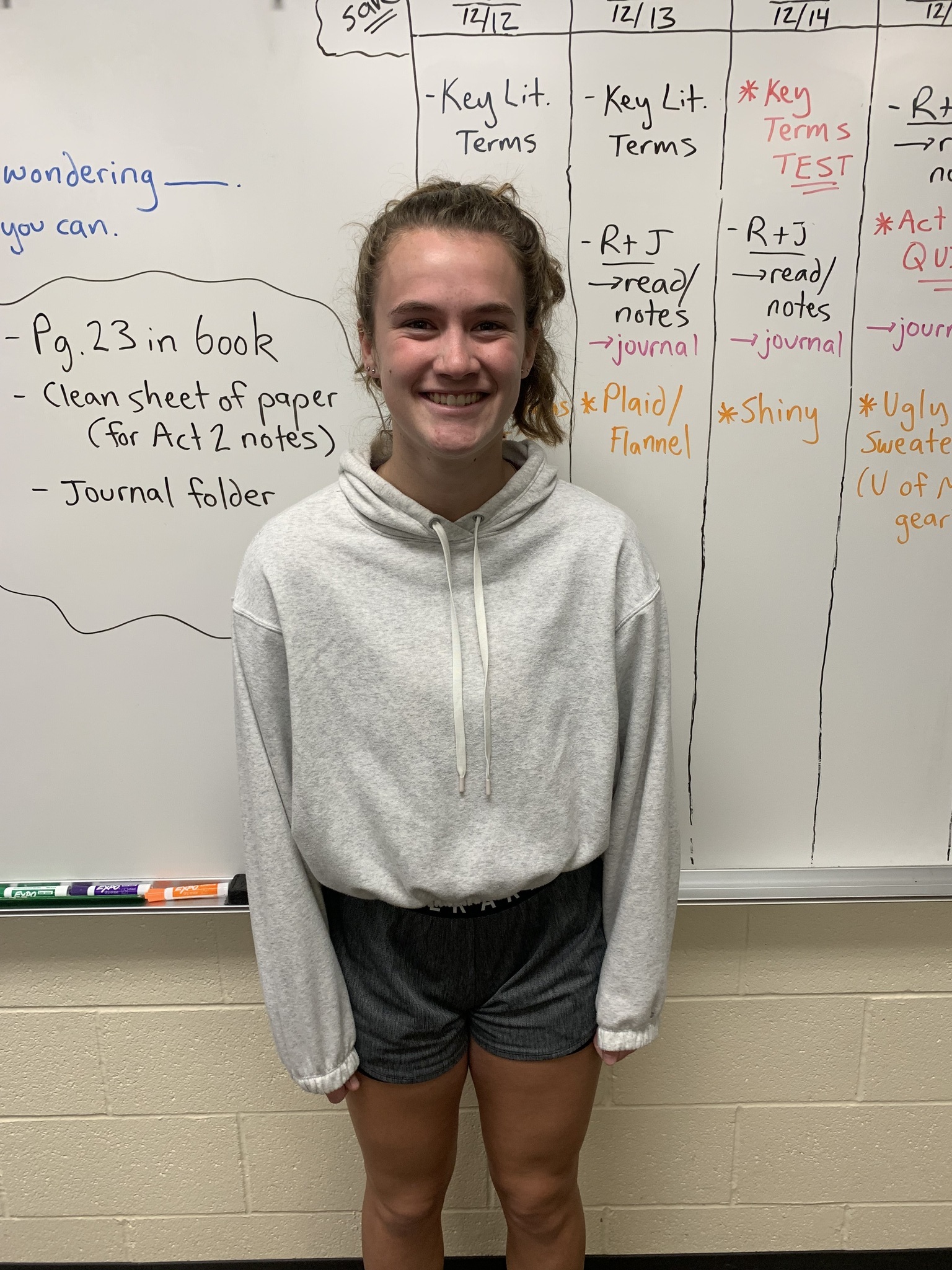 Lauren Brondyke--
"Lauren brings so much joy to the classroom! She is willing to put in what it takes to earn the best grade she can, and she has a smile on her face while she does it. When she meets a challenge, she sees it but chooses to push forward and not let it defeat or dominate her. This grit and positivity about her makes her such an incredible classmate and leader!"
The Hamilton High School Student of the Month program recognizes one student from each grade level, 9th - 12th. Each winner is chosen based on any combination of the following exemplary qualities:
Academic Performance
Work Ethic
Leadership
Responsibility
Thoughtfulness
Improvement
Attitude