Error preparing this section.
Welcome to

Sandyview Elementary
Welcome to Sandyview!
Welcome to Sandyview Elementary! We are a K-4 elementary building in Hamilton Community Schools. There is one section of each grade in the building. Sandyview Elementary has incredible family and community support through the WISH (We're Investing in Students of Hamilton) Volunteer Program and our Parent-Teacher Organization. If you would like to learn more about Sandyview, please contact our principal, Mrs. Martin. We would love to share with you about our great school!
Click here for the 2022-23 Parent Calendar

Sandyview In The News!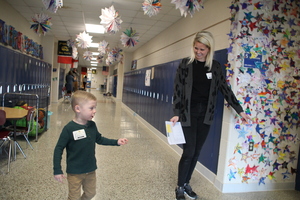 Watch: Inside Young 5s/Kindergarten Screening Day at Bentheim Elementary
March 16, 2023
Contact your local elementary school to enroll in the 2023-24 school year!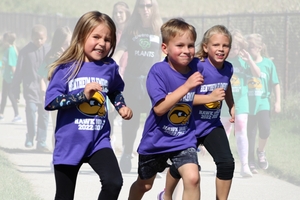 Introducing the Hawkeye Hometown 5K
March 3, 2023
Sign-up today for the April 29 run at the Hamilton Transportation building
Kim Glupker named a finalist for Personalized Learning Classroom of the Year
February 16, 2023
Award goes to teachers who have best implemented personalized learning strategies and created a learner-centered culture!
Christine Martin
Principal
Morgan Koops
Building Secretary
Sandyview Upcoming Events