Hamilton Middle School Annual Report
January 20, 2022
Dear Parents and Community Members:
We are pleased to present you with the Annual Education Report (AER), which provides key information on the 2021-22 educational progress for Hamilton Middle School. The AER addresses the complex reporting information required by federal and state laws. The school's report contains information about student assessment, accountability, and teacher quality. If you have any questions about the AER, please contact Mrs. Liz Morehouse for assistance.
The AER is available for you to review electronically by visiting the following link, AER Data, or you may review a copy in the main office at your child's school.
For the 2021-22 school year, schools were identified based on previous years' performance using definitions and labels as required in the Every Student Succeeds Act (ESSA). A Targeted Support and Improvement (TSI) school is one that had at least one underperforming student subgroup in 2018-19. An Additional Targeted Support (ATS) school is one that had a student subgroup performing at the same level as the lowest 5% of all schools in the state in 2017-18. A Comprehensive Support and Improvement (CSI) school is one whose performance was in the lowest 5% of all schools in the state or had a graduation rate at or below 67% in 2016-17. Some schools are not identified with any of these labels. In these cases, no label is given.
Our school was not identified as having any of the above labels.
The key challenges for the Middle School continue to be a diversifying population in different areas, including socioeconomic status. We also are working with students who are struggling more and more with mental health challenges. We have been working to improve our PBIS program to help address the mental health concerns. Our continued challenge is helping our bottom 30% of students to improve at the same rate as all students. We have implemented a school wide MTSS program in which all students are working on specific skills in Reading and Math according to the student's needs.
State law requires that we also report additional information.
1. PROCESS FOR ASSIGNING PUPILS TO THE SCHOOL
Students are assigned to Hamilton Middle School by age and grade in school.
2. THE STATUS OF THE 3-5 YEAR SCHOOL IMPROVEMENT PLAN
Hamilton Middle School's School Improvement process is coordinated with the district process; goals for improvement reflect the needs of the students in our building and support the Hamilton Community Schools' District School Improvement Plan. The staff and parent representatives study student data, establish goals and monitor progress. Goals for 21-22 have been adjusted to reflect current needs, including a focus on student and staff social and emotional health, targeted intervention in Math and Reading, and continued implementation improved proficiency scales.
3. A BRIEF DESCRIPTION OF EACH SPECIALIZED SCHOOL
Hamilton Middle School does not have any identified specialty schools.
4. IDENTIFY HOW TO ACCESS A COPY OF THE CORE CURRICULUM, A DESCRIPTION OF ITS IMPLEMENTATION AND AN EXPLANATION OF THE VARIANCES FROM THE STATE'S MODEL
Hamilton Middle School has adopted the Common Core State Standards. Math and English Language Arts have adopted the CCSS, Science has adopted the Michigan Science standards, and Social Studies department has developed standards in partnership with the ISD. The link provided below will show those standards and give an FAQ as well as background into the adoption and review of CCSS: https://www.hamiltonschools.us/for-parents/common-core/.
5. THE AGGREGATE STUDENT ACHIEVEMENT RESULTS FOR ANY LOCAL COMPETENCY TESTS OR NATIONALLY NORMED ACHIEVEMENT TESTS
At Hamilton Middle School we administer iReady for Math and Reading. Aggregate results are below: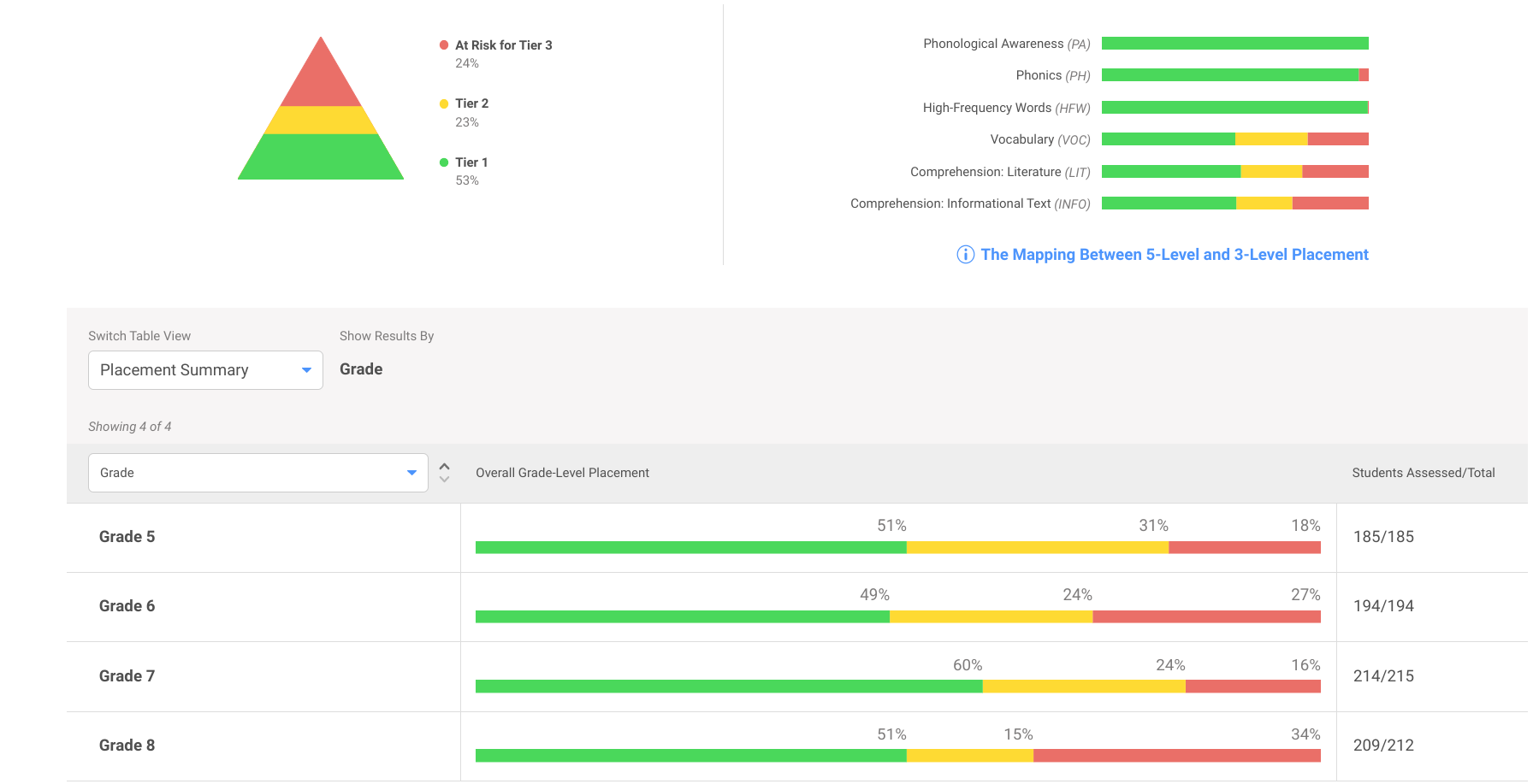 PARENT TEACHER CONFERENCES:
Fall 2020: 74% of the student population had conferences
Spring 2021: 68% of the student population had conferences
Fall 2021: 76% of the student population had conferences
Hamilton Middle School students continue to perform well in comparison to the state of Michigan and we continue to strive to improve students' academics with increased focus in Reading. Our school has dedicated teachers and support staff, and we benefit from the opportunity to work with great students and involved, caring parents. Thank you for all your continued support for the achievement of our students!
Sincerely,
Liz Morehouse